Ordered back in 2017, and soon ready to set sail ahead of 2019 harvesting season, our new flagship vessel Antarctic Endurance is a veritable floating showcase of shipbuilding expertise, sustainable harvesting technology and energy efficiency.
Constructed by Norwegian shipbuilders VARD Brattvåg at a cost of 1 billion NOK, or just over 118 million USD, the 130-meter vessel is the world's very first purpose-built krill harvesting ship.
All the right tools for the job
Working in close collaboration with engineers from VARD, and a host of other forward-thinking suppliers, the vessel has been painstakingly designed and equipped in order to address the numerous challenges of Antarctic krill harvesting head on.

For example, as the very first krill harvesting vessel to be built from scratch, rather than equipment being retrofitted to an existing supply or trawler vessel, the hull is actually designed and optimized for the operating profile. Harvesting and processing krill on board in some of the harshest conditions on earth, in addition the one of a kind hull design, the vessel is also fitted out with a new active rolling damping system from MRPC. Reducing the impact conditions at sea have on the on-board processing factory and research laboratories, it enables the factory and lab teams to work safely, whatever the weather.

VARD's SeaQ Bridge is another design feature included in the design which helps combat the often-difficult conditions. Originally designed for the demands of the offshore industry, it provides an efficient, secure, ergonomic working bridge environment.

The Eco-Harvesting system a ground-breaking technology when it launched, which eliminates bycatch, have been further refined through a collaboration with VARD, Optimar and Aukra Maritime.
Efficiency gains
Working day and night harvesting krill, sailing in some of the harshest conditions, with a processing factory, laboratories for research, and even facilities for external observers on board, but if you would think that energy efficiency and emission concerns would be an afterthought. You would be wrong.

The result of a painstaking design process and a number of innovative processes and technologies the vessel will actually be 30 percent more environmentally efficient, compared to today's trawlers. Developing an energy management system with VARD, the vessel actually optimizes energy consumption in production, including heat recovery. The vessel's boiler and engines are also optimized to reduce energy consumption, and the Promas propeller nozzle and 2-stage reduction gear from Rolls Royce both improve the vessel's efficiency.

In addition, the entire vessel is equipped with Luminell LED lights, which reduce the amount of energy needed for lighting by a staggering 75 percent.

Learn more: Antarctic Wildlife Research Fund announces funding for more science
Crew friendly
Built to accommodate 70 people, which are typically on board for several months at a time, the crew's work and leisure environment have not been taken for granted or designed as an afterthought.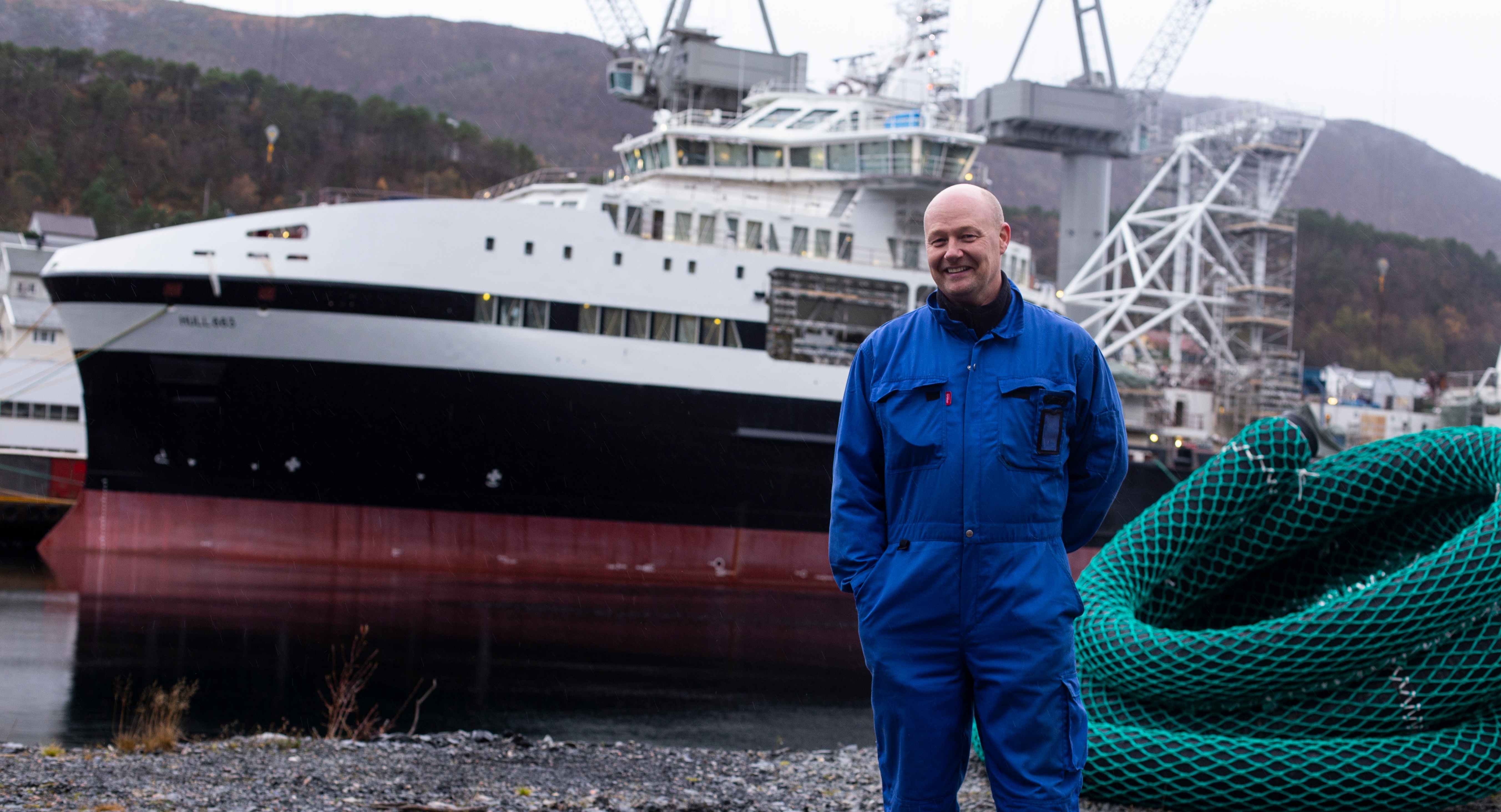 Picture: Hans Jan Leite, the Captain of Antartic Endurance.
Whether its indoor workshops, better ambient lighting, computer management and automation in the process area, or tailor-made fitness and recreational facilities the crew's wellbeing is paramount. Kitted out with modern decor with large windows, the vessel even comes equipped with a sauna.
(*real – This ship is the first krill harvesting vessel in the world, build from scratch to fit the purpose of harvesting krill. Our harvesting vessels Saga Sea and Antarctic Sea lead the industry when it comes to krill harvesting and processing technology. However, they were never designed specifically for the task, the new vessel is just that. The first ever real krill harvesting vessel in the world).