We are a biotech innovator and
Antarctic krill-harvesting company,
dedicated to improving human
and planetary health.
Our core business consists of
harvesting, production, sales and
marketing of krill-based products.
We develop and sell unique
food and nutritional supplements for
humans and powerful ingredients
for fish and animal feed

.
Our fully transparent value chain stretches from sustainable krill harvesting in pristine Antarctic waters through our Montevideo logistics hub, Houston production plant, and all the way to customers around the world.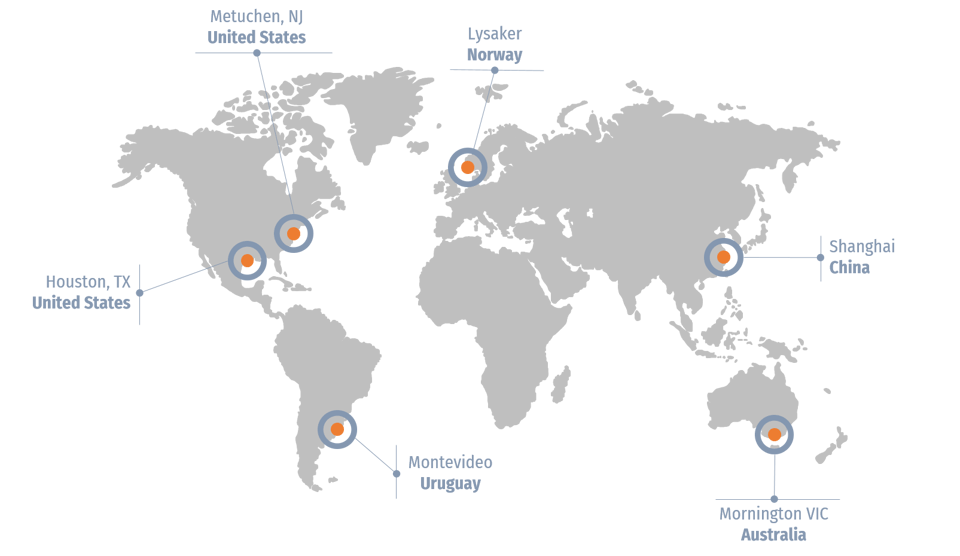 We take on global challenges
PREVENTION OF LIFESTYLE DISEASES
More than 80 percent of the world's population is deficient in omega-3. Adequate omega-3 intake is considered important to maintaining a healthy lifestyle that can help prevent non-communicable diseases (NCDs). In 2016, we delivered one billion doses of Superba Krill to the market, improving the lives of millions of people.
BETTER RESOURCE UTILIZATION
In 2016 alone, fish farmers using our krill meal produced an additional 175 million servings of salmon – without increasing the volume of feed. An independent study conducted by the research institute Nofima, concluded that farmed salmon grow 10–25 percent faster due to our feed supplement, QRILL Aqua krill meal.
PROMOTING INDUSTRY RESPONSIBILITY
In a united krill-industry drive, we are promoting effective sustainability practices through the Association of Responsible Krill Harvesting Companies (ARK). Efforts include the implementation of a voluntary no-fishing zone around penguin colonies threatened by climate change.
ANTARCTIC ECOSYSTEM RESEARCH
Sound research covering the entire Antarctic marine ecosystem is vital for our business. Along with ensuring responsible harvesting of the Southern Ocean's krill biomass, we established the Antarctic Wildlife Research Fund together with WWF-Norway and The Antarctic and Southern Ocean Coalition (ASOC) to promote and facilitate research on the Antarctic ecosystem.
SCIENCE BOOSTING AWARENESS
In 2016, we spent 5 percent of our revenues on science and innovation projects. Such funding builds scientific knowledge and has the potential to spur popular awareness and consumption of omega-3s. We recently launched a research study to evaluate the effects of our krill oil omega-3s on the resilience and performance of some of the world's toughest Army recruits. Hopefully, the study will motivate a younger generation to boost their omega-3 levels.
More on: Our operations