Meet intern Anna Fournon. She is born in Paris, and a first-year MSc student at Emlyon Business School. As a child, she lived abroad for eight years in Europe and North Africa, and because of that, one of her dreams was to find an internship away from France.
And here she is! Since the end of May, she has been working in the marketing department, with the Superba Krill Team.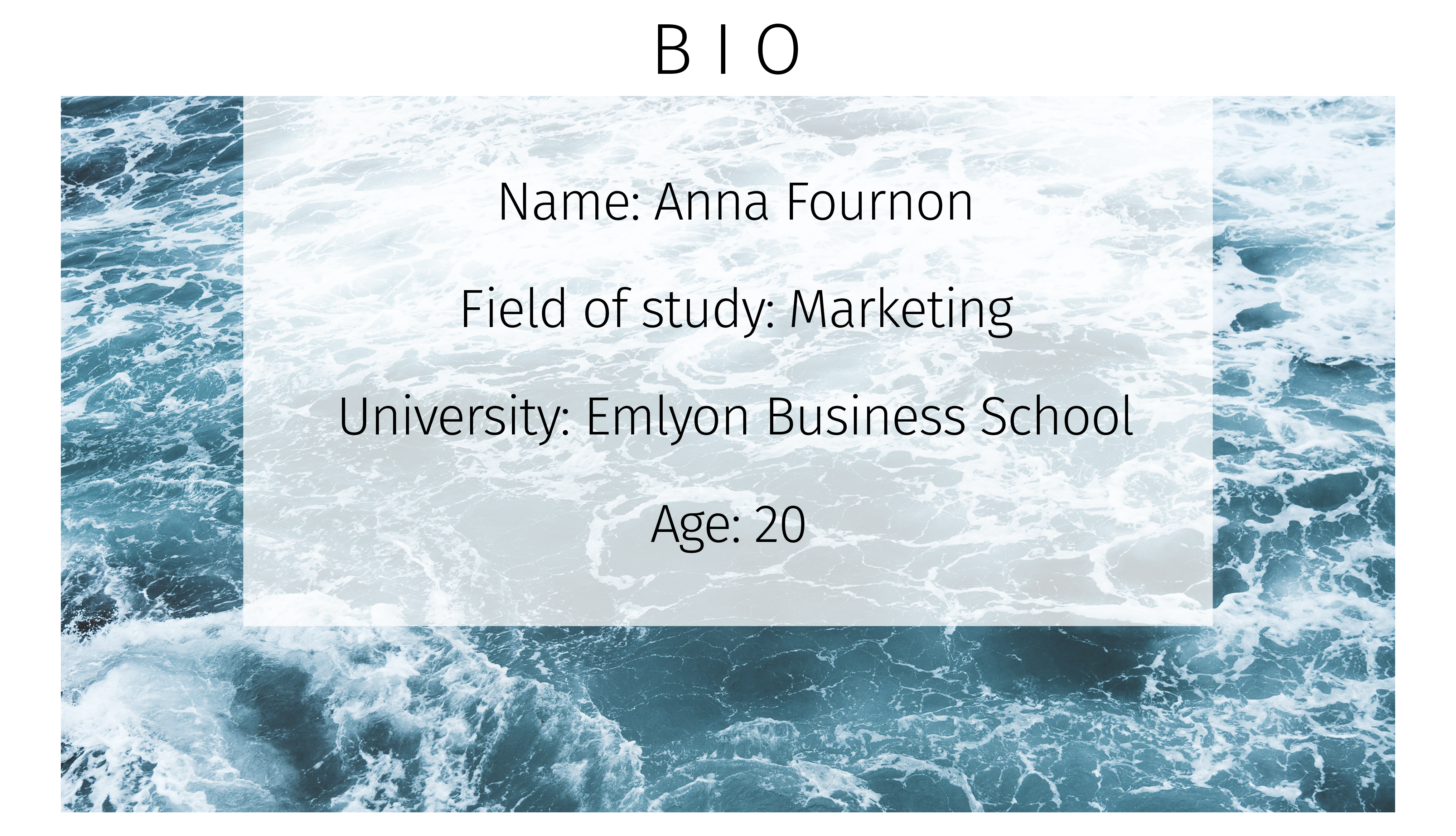 Q: What made you want to join Aker BioMarine?
A: Aker BioMarine stood out for me as the company owns and controls its entire value chain, from sustainable krill harvesting in pristine Antarctic waters through the Montevideo logistics hub, Houston production plant, and all the way to customers around the world.
To be honest, both krill and nutrition supplements were completely unknown universes for me at first. Now that I have been here for a while, I truly see the impact of krill. With a growing population estimated to reach 9.7 billion by 2050, we need to look towards the ocean for solutions. Krill is one of the largest single species biomasses on earth and one of the most sustainable omega-3 sources for humans and animals. It's a solution for the future!

Q: Tell us a bit about what you have worked on during your internship.
A: As a part of the marketing team of Superba, which is the brand focusing on human health and wellbeing, I have a broad variety of tasks such as looking for new prospects, analytics, gaining market insights, and supporting the sales team.


Q: How does a day at Aker BioMarine look like?
A: I like to arrive a bit early, and at 8 o'clock you will usually find me in front of my laptop. I spend the mornings working on prospect research until it's lunch time at 11 o'clock with the team or the summer interns. But even after two months here, it still sounds early for a French person! After lunch I spend my time working on market insights and analyses.
During the week, I am also part of all team meetings so that I get to see what my colleagues are working on and the advances of many projects – it's very stimulating. For example, on Monday we have the general marketing meeting – headed by Tim de Haas – with marketers working on Superba Krill from China, the United States, Brazil, and Europe. It's during these moments I realize the international essence of the firm I am part of.


Q: If you had to pick just one, which marketing campaign from the last 12 months has really resonated with you?
A: One of my favorite marketing campaigns this year must be The German feminine football team campaign, which they published right before the FIFA Woman`s World Cup 2019. I love their daring, their strength and their humor. This hard-hitting video deals with a hard issue ("We play for a nation that doesn't even know our names"), but it doesn't need to be tearful to be strong and inspiring. The campaign explores prejudices female athletes must deal with daily. However, none of these stereotypes stop the team from playing and running after what they want. It gives faith and confidence!


Q: What is your advice to students applying for internships?
A: When you're looking for an internship, don't hesitate to send spontaneous applications. That has worked for me. Once you have an internship, be pro-active, because that's how you will find the sense of your work and passion at what you're doing. Seize all opportunities, even if it requires you to go to a new country or stepping out of your comfort zone. Be open, you won't regret it!