The following article is written by Cognite.
Read how Cognite Data Fusion® digitally transformed Aker BioMarine's operations.
"Investing in technology for us is about putting people at the centre of our business and equipping them with tools to make their working day easier", says Ole Thoresen, Vice President of Digitalization and Improvements in Aker BioMarine.
Aker BioMarine is the world's leading krill harvester and supplier. The company used Cognite Data Fusion® to digitally transform its offshore and manufacturing operations to optimize plant data management, improve a broad range of processes, and further advance the company's sustainability efforts.
"The use of new data, insight, and analysis optimizes decision-making processes throughout our value chain. We have optimized and better managed harvesting patterns, production flow, and maintenance using live data and machine learning", Ole Thoresen says.
In addition, Aker BioMarine has increased efficiency, reduced fuel consumption, and improved employee satisfaction.
"Teaming up with Cognite and their competent team has yielded fantastic results", Thoresen continues.
CHALLENGE: Disjointed data limits high-quality decision-making
Aker BioMarine was created because of the strong belief in the positive health effects of krill. The company distributes products globally to the nutraceutical, pet food, and aquaculture industries.
Aker BioMarine needed full visibility into its operations to understand what and how to adjust processes to increase the effectiveness of its production, while reducing its environmental impact. Aker BioMarine set out to be among the first companies in its industry to implement machine learning at the core of operational decision-making.
"With a growing population, it has never been more important to make healthy food and nutrients available while also keeping our planet's ecosystem healthy."
The ocean covers 70% of our planet, but only a few percentages of the food consumption comes from the ocean today.
"We know that we need to harvest more from the ocean to help save the footprint from food production on land. But we need to do it in a responsible and sustainable way. I believe data-driven innovation can play a massive part for improved ocean management. This is what we are striving to achieve in Aker BioMarine with assistance from Cognite", Thoresen says.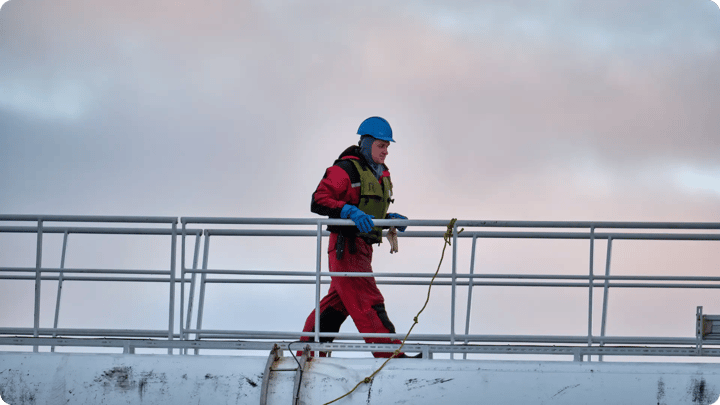 SOLUTION: An Industrial DataOps platform to increase operational visibility
Before joining forces with Cognite, Aker BioMarine compiled their data manually. One set of data per day with a 50+ parameter in excel. Engineering would do a rough calculation once a month that gave them a high-level understanding of whether their chemical process was up to the correct standard or not. If the standards were wrong, it indicated that some of the machines or process steps were not run optimally. It was like finding a needle in a haystack to figure out why and where the error occurred.
By utilizing Cognite Data Fusion, Aker BioMarine's engineers don't have to spend time collecting or calculating their data, Cognite Data Fusion does the job for them. Instead, they can use their time on solving issues that occur. The data they now have is more granulated and gives the engineers a clear indication to where and what the error is. This has been important for them in reducing downtime as well as increasing productivity in production.
Aker BioMarine implemented Cognite Data Fusion® to liberate and contextualize data from different parts of their operations, including krill exploration and manufacturing processes, delivering more accessible live and historical data from multiple sources.
Starting with its Houston facility, Aker BioMarine ingested and contextualized over three million data points into Cognite Data Fusion® to provide instant access to in-process and synthetic time series data analytics. The combination of quality data and time series data gives engineers unique insight and allows for root cause analysis, redesign of process, and overall improved decision making.
In short, the platform simplifies complex data exploration and empowers in-house experts to do what they do best:
Targeted automated analysis frees up valuable time for engineers to focus on solving problems rather than gathering data.
New insight improves experts' ability to understand the opportunities for improvement.
Alerts and simplified dashboards give operators and production managers real-time information to adjust production to avoid downtime.
AkerBioMarine then scaled the solution to connect information from its three vessels in Antarctica to the Houston plant, further improving operational productivity and efficiency. Tangible benefits in Houston and the Vessels include:
Transparency of operating conditions by liberating and contextualizing operational data
Ease of data access by relevant operations personnel using Cognite Data Fusion®, PowerBI, and KrillViz
Unique insights produced by the digital organization and promoted to operations.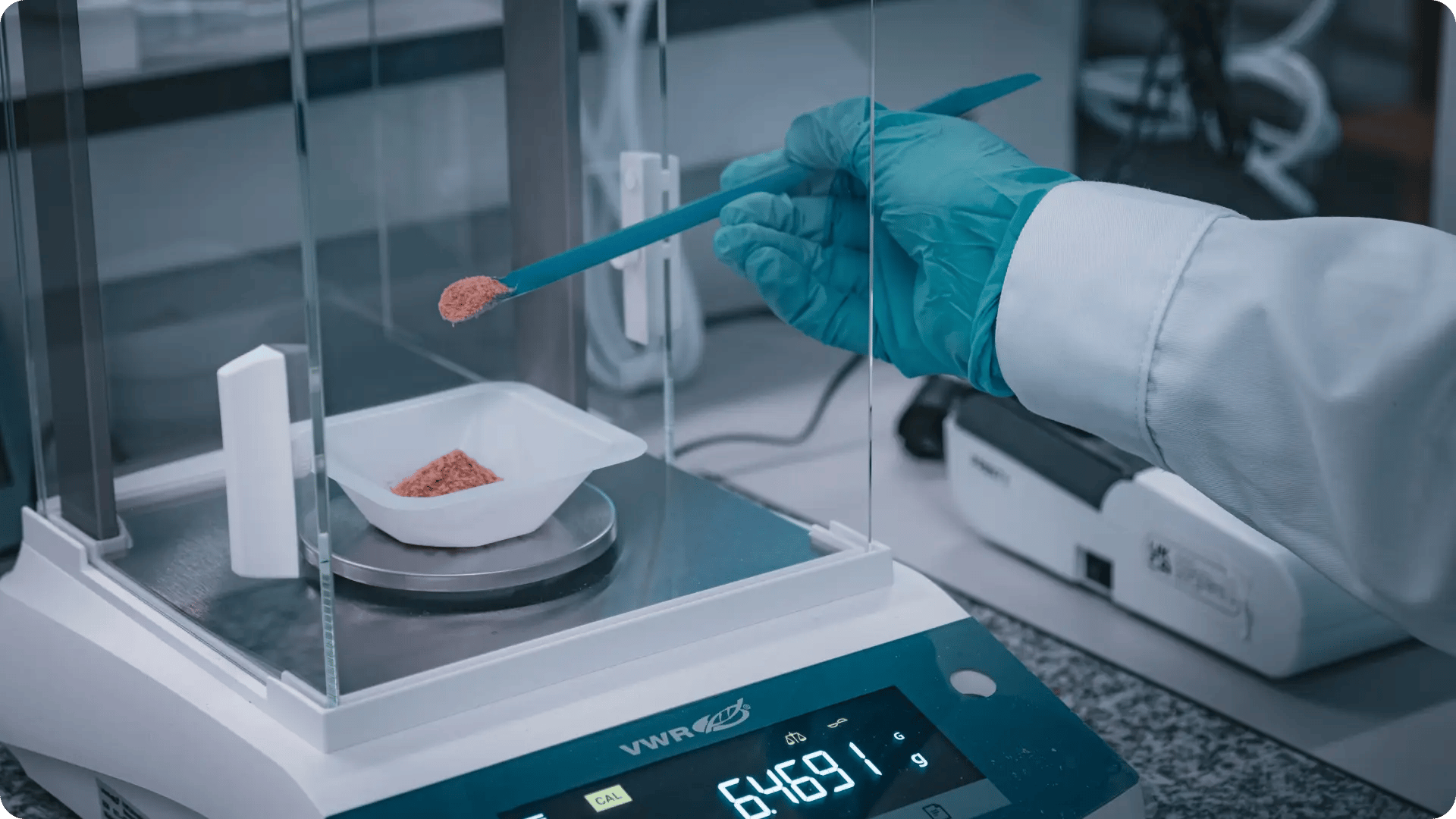 IMPACT: Solve issues before they arise; be more productive, efficient, sustainable, and safe
Cognite Data Fusion® has allowed Aker BioMarine to innovate faster. By leveraging the platform's highly accurate simulations to evaluate process changes and the ability to reuse models/simulations with real-time data to confirm simulation, Aker BioMarine has significantly reduced time-to-decision. Cognite Data Fusion® has also reduced the cost of innovation by reducing physical trials and mistakes in "real" production due to the ease of virtually executing reliable trials.
Perhaps more importantly, however, Cognite Data Fusion® has solidified internal competency, systematically improving process understanding and knowledge capture, reducing the threshold for more people to use specialist knowledge to impact the organization.
As a result of its digitization efforts with Cognite Data Fusion®, Aker BioMarine has thus far achieved:
3 million data points contextualized
56% reduction in unit cost of operation in two years
73% reduction in downtime from improved operations
2x output with new machinery
"Big data is the next wave of technology in the krill oil market. By utilizing this platform, we can solve issues before they arise. We can be more productive, efficient, sustainable, and safe, and that is extremely important in our industry", Ole Thoresen concludes.