Luhua Biomarine and its U.S. distributor Infiniti Nutraceuticals agree to withdraw Luhua's krill oil products from the U.S. market.
In October, 2016 Aker BioMarine filed suit against Chinese firm Luhua Biomarine and its U.S. distributor Infiniti Nutraceuticals. In the suit, filed in the United States District Court for the District of Nevada, Aker BioMarine claimed that Luhua's krill oil infringed a patent issued to Aker BioMarine earlier in the year covering the company's novel krill oil compositions and concentration technology.
The Court immediately granted Aker BioMarine a temporary restraining order blocking Luhua from exhibiting its krill oil at the Supply Side West tradeshow in Las Vegas.
After considering their options, Luhua and Infiniti have now agreed to permanently cease and desist from manufacturing or selling in, or importing into the United States Luhua's krill oil products.
"Since its inception, Aker BioMarine has invested significantly in R&D, followed by patenting and now patent enforcement, all with the aim of driving growth in the industry while making sure that newcomers do not merely copy our innovations. The outcome of this lawsuit is nothing but a consequence of this long-term strategy," says Matts Johansen, CEO, Aker BioMarine.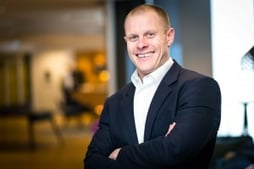 For more information, please contact:
Katrin Berntsen
Director Communication
Ph:+47 92054570
katrin.berntsen@akerbiomarine.com
About Aker BioMarine
Aker BioMarine is a leading supplier of krill-derived products to the consumer health and wellness and animal nutrition markets. Aker BioMarine is dedicated to the sustainable fishing of krill and development of krill-derived products. The company supplies biomarine ingredients through a 100% traceable supply chain that it also owns and controls. Aker BioMarine was the first krill company to be awarded Marine Stewardship Council (MSC) certification.