Aker BioMarine is expanding its ingredient portfolio with the launch of INVI, a hydrolyzed protein isolate with a complete amino acid profile, which is also rich in minerals, including calcium and magnesium.

INVI is ideal for incorporation into powder and ready-to-drink beverages, as well as broader food and beverage applications for brands looking to grow their product portfolio with a high quality and sustainable protein source.


INVI is a highly concentrated protein isolate with a protein purity above 90%.
INVI has a complete amino acid profile, containing all the essential amino acids
in line with the body's needs. INVI has been enzymatically hydrolyzed into
predigested peptides, which promotes rapid uptake in the body and better
mixability into food and beverages.


INVI is heat-stable which allows for high temperature processing and minimal
end-product precipitation. In addition, the high water-binding capacity of INVI
can give a smoother texture and moistness to provide maximum functionality in a
variety of end-applications, from clear protein drinks to protein bars. INVI
also contains naturally occurring minerals such as calcium and magnesium, which
may allow for structure and function claims for end products.


"Five years ago, we set a goal to launch a best-in-class protein ingredient and
I am excited to announce today that we have reached this milestone with the
launch of INVI," said Matts Johansen, CEO of Aker BioMarine.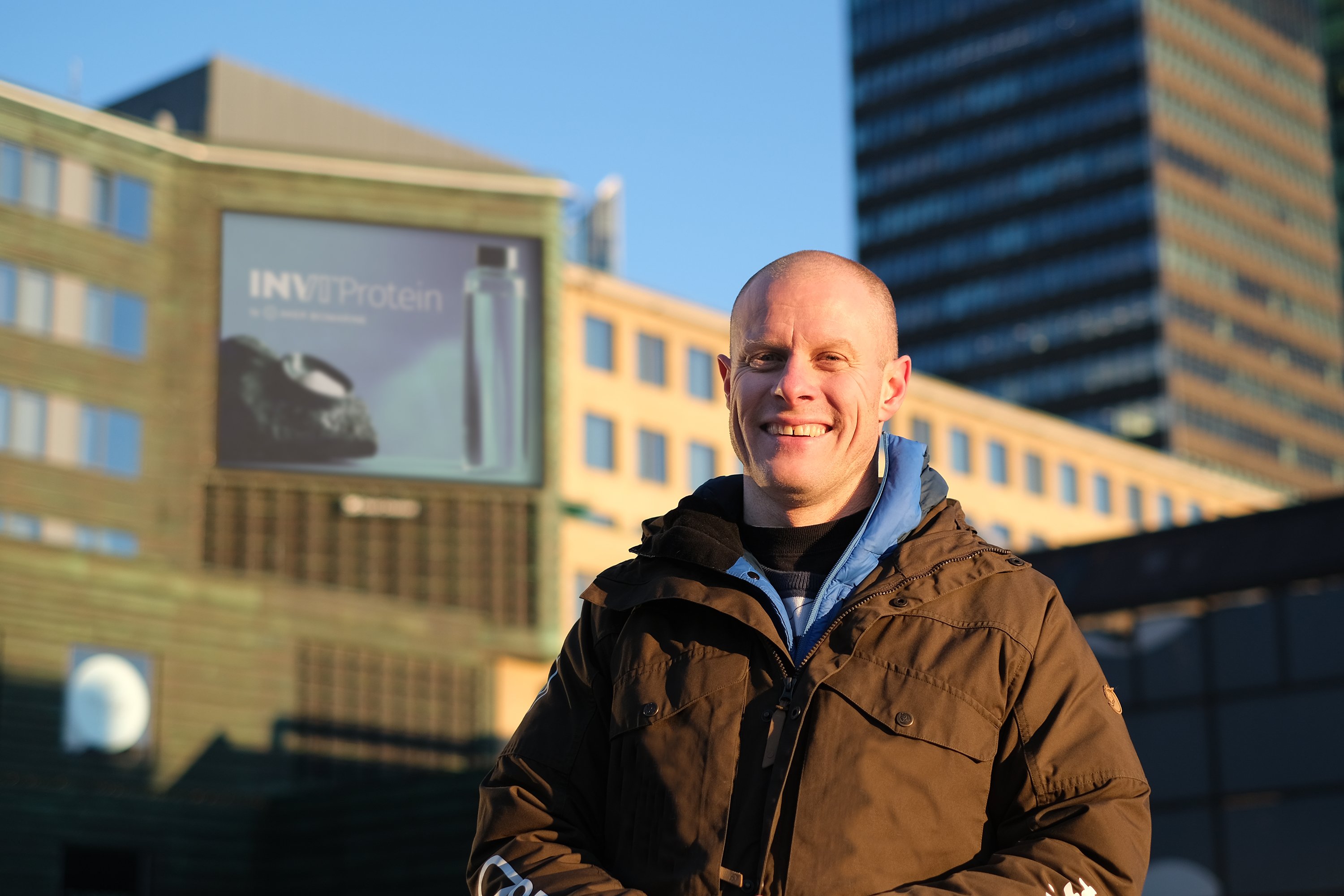 Matts Johansen, CEO at Aker BioMarine
"More consumers are opting for healthy protein options for personal, health and
sustainability reasons," said Lalen Dogan, VP Protein Human Nutrition. "Many of
the non-dairy alternatives like plant-based proteins are GMO and not complete
proteins. INVI fills this gap, so consumers no longer need to make compromises
when seeking an alternative to non-dairy protein source."


The size of the global retail protein market was estimated to USD 34bn in 2020
and forecasted to grow to USD 40 bn in 2023. The global ingredient market of
protein was estimated to 3,600,000 MT in 2020, of which the addressable market
for INVI was estimated to be 950,000 MT, according to Euromonitor. Aker
BioMarine plans to ramp up production of INVI towards 5,000 MT per year,
estimated to generate USD 80-100m in revenues, with first product in the market
2022/2023.
Learn more about INVI at inviprotein.com
For further information, please contact:
Katrin Berntsen, Director Communication
Mobile: +47 92 05 45 70
Email: katrin.berntsen@akerbiomarine.com
Lisa Miller, Communications Director, US
Email: Lisa.miller@akerbiomarine.com
About Aker BioMarine
Aker BioMarine is a biotech innovator and Antarctic krill-harvesting company, dedicated to improving human and planetary health. The company develops krill-based ingredients for protein, nutraceutical, aquaculture, and animal feed applications. The company's fully transparent value chain stretches from sustainable krill harvesting in pristine Antarctic waters through its Montevideo logistics hub, Houston production plant, and all the way to customers around the world.