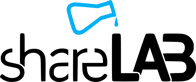 ShareLab is a launchpad for entrepreneurs, start-ups, and industry aiming to develop new products and services based on life science and biotechnology. Memberships include
co-working space, a fully equipped lab, lab management, a commercial and scientific network, – all on one floor at
the vibrant Oslo Science Park. The LABoration project with Aker BioMarine will be key in igniting more bioinnovation within marine and aquaculture, as well as help transmute more life scientists into successful entrepreneurs. Our goal is simple: to create the next generation life science startups.
Aker BioMarine is a biotech innovator and Antarctic krill-harvesting company, dedicated to improving human and planetary health. The company develops krill-based ingredients for nutraceutical, aquaculture, and animal
feed applications. The company's fully transparent value chain stretches from sustainable krill harvesting in
pristine Antarctic waters through its Montevideo
logistics hub, Houston production plant, to
customers around the world.